November 17, 2010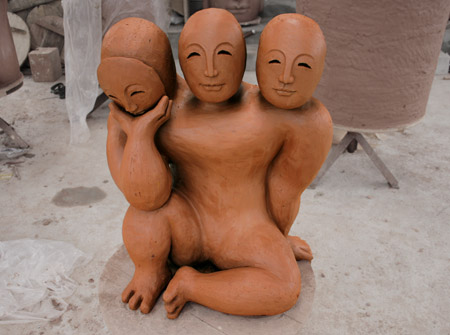 I am just coming back from Vietnam where I have been spending most of the time in a small village called Phu Lang at 60km from Hanoi. Phu Lang is the last survivor of an old pottery Village triangle. It is incredibly picturesque and relaxed with its outstanding countryside and its streets full of wooden structures, that will lately be used to burn the the potteries and give it its peculiar shiny/black aspect (in the pictures, my sculptures hasn't been burnt yet).
3TTMAN SCULPTURE IN HANOI from 3ttman on Vimeo.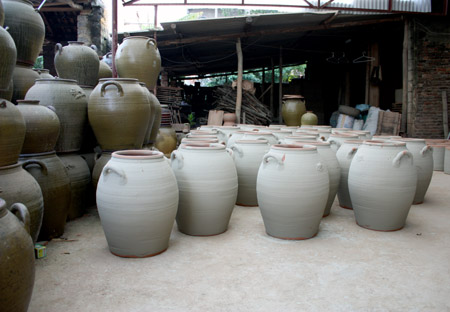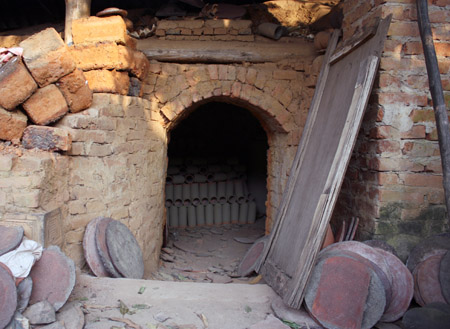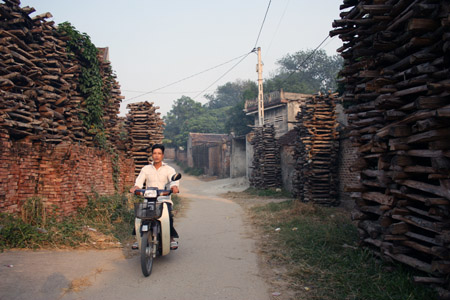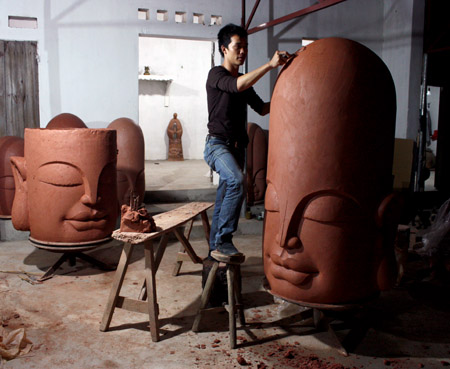 There, I have been living in Tuan's house, a young and brilliant artist that introduced me to the technique, the connexion was immediate and we have had loads of fun during my stay.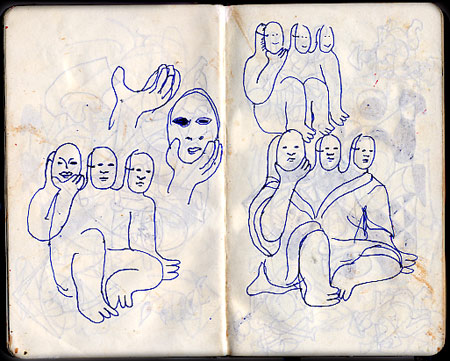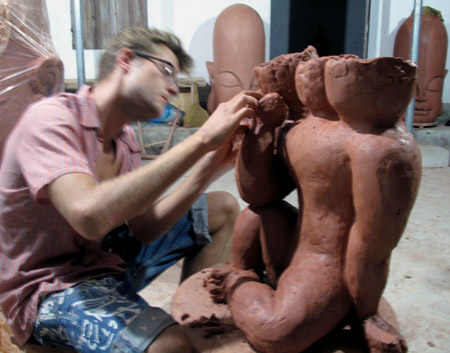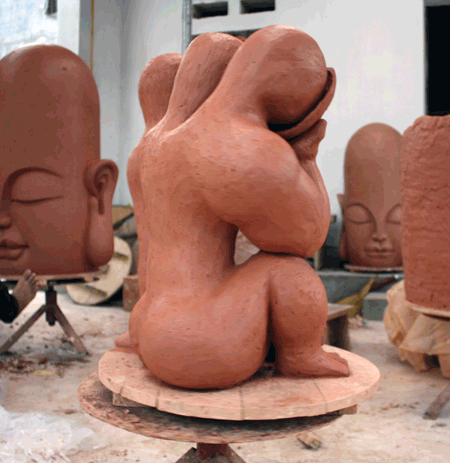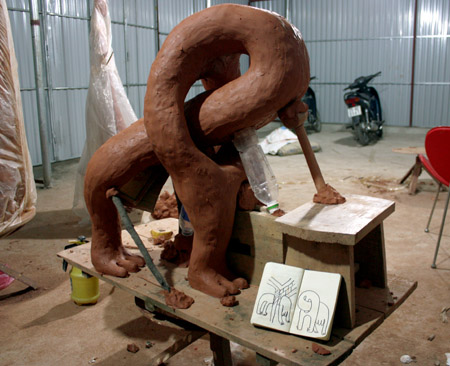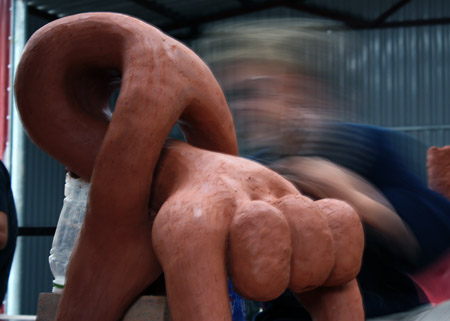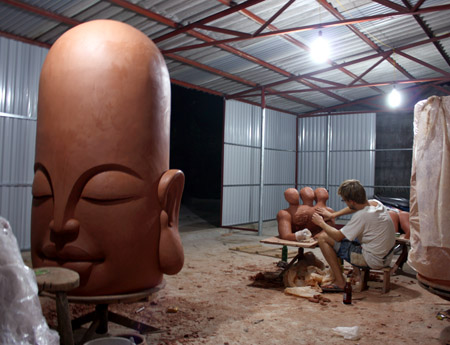 He prepared amazing meals like the 6 hours long charcoal grilled pottery chicken… a delicious typical meal from Phu Lang.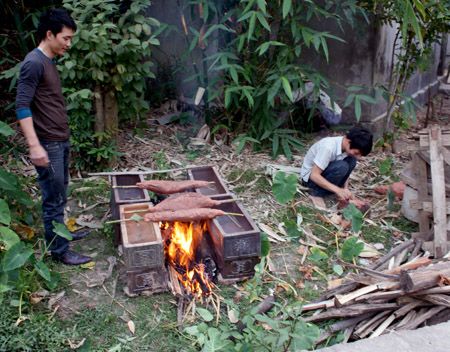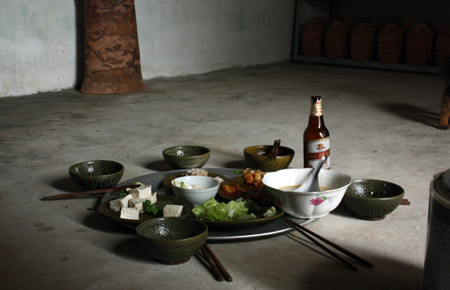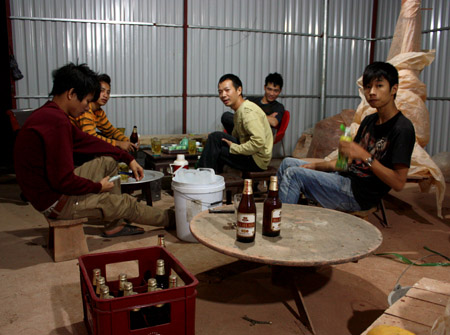 And the not-to-miss state of the art Karaoké where we have been spending most of the crazy nights with the rest of the team!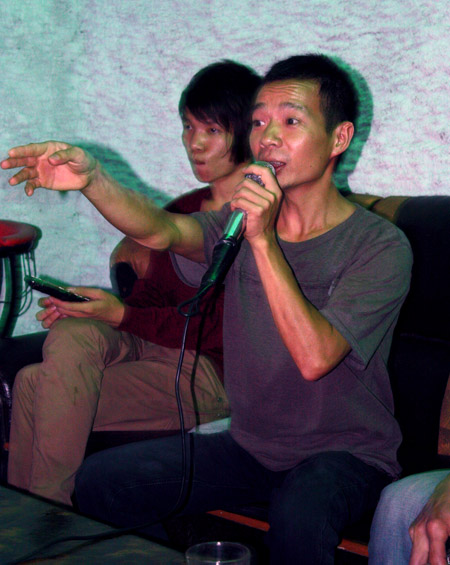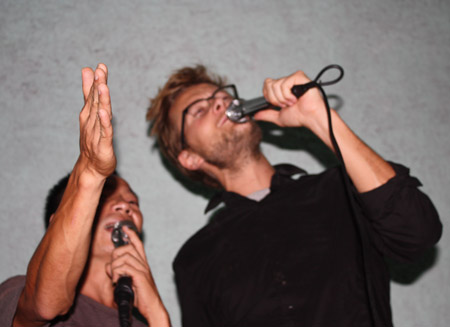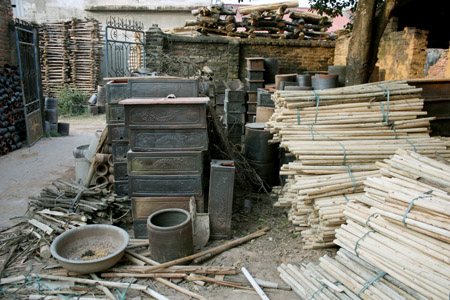 I instantly fell in love with Phu Lang, its atmosphere, the people there and the landscapes…