November 17, 2010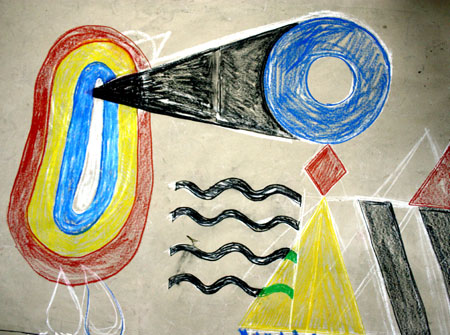 Last spring I spent almost 2 months in Hanoi doing a 30 meters long mosaic, invited by the Spanish embassy as a part of the "Hanoi 2010 Milenium Mosaic Mural". After doing some sketches, I decided to spontaneously draw on the floor using elements I would have previously imagined in the some sketches.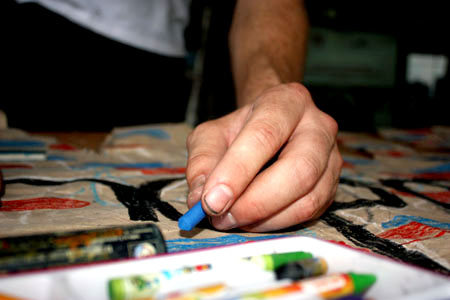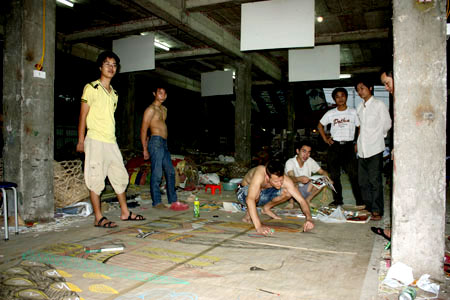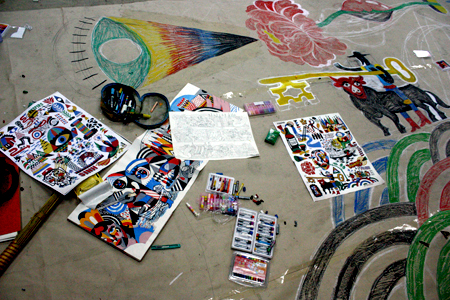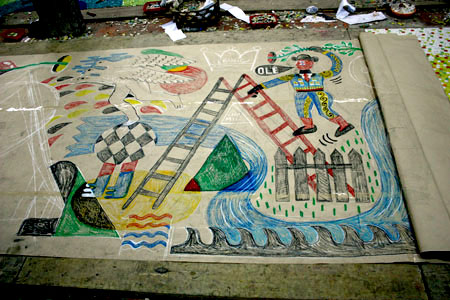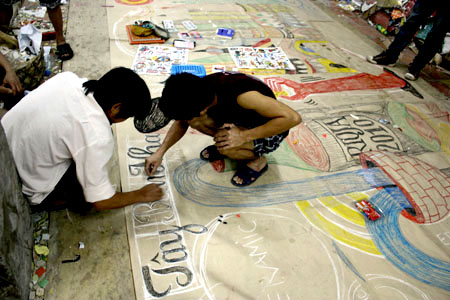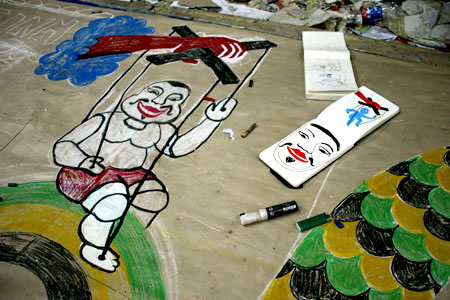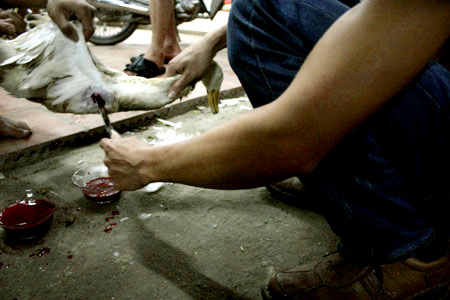 During that time, I made friends eating dogs (without me knowing it) and drinking rice liquor with the team that would help me during the second step: putting the mosaic tiles on the draw.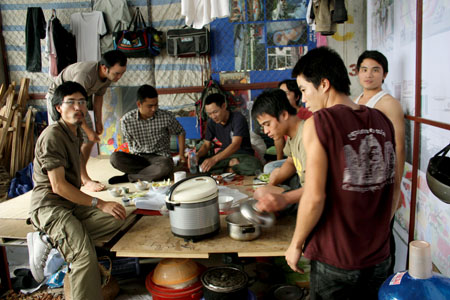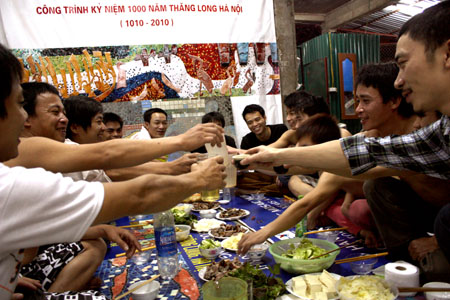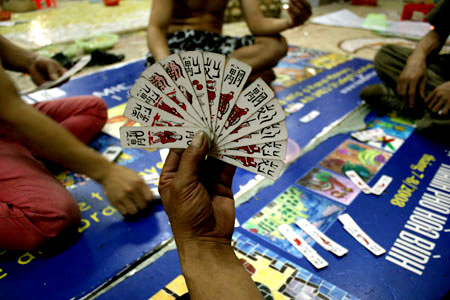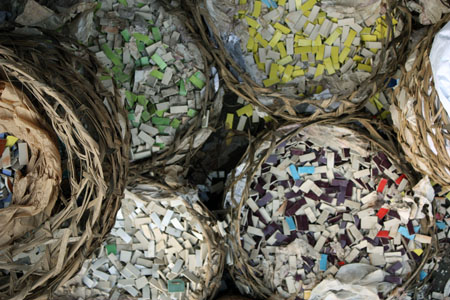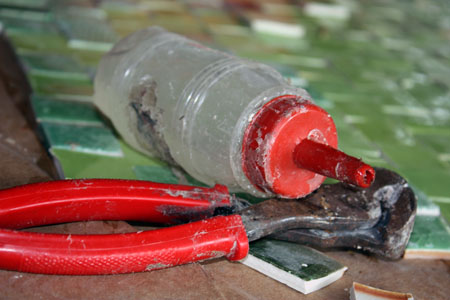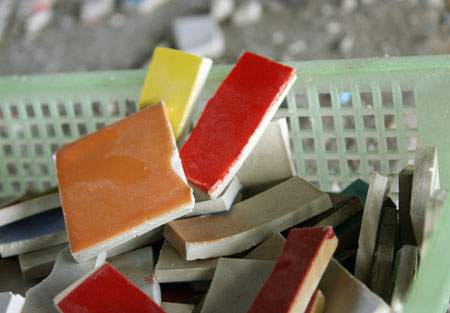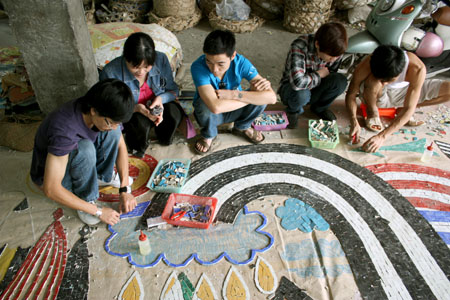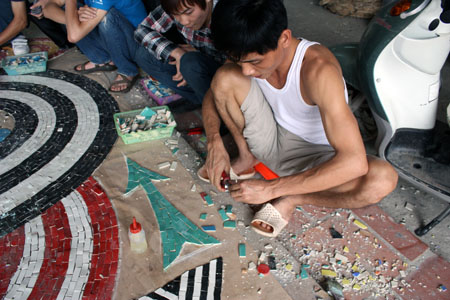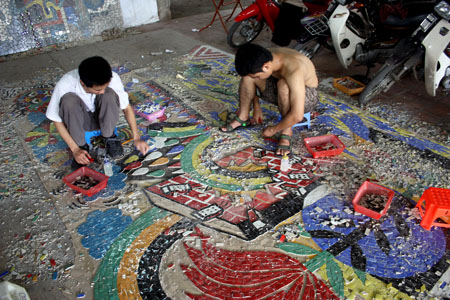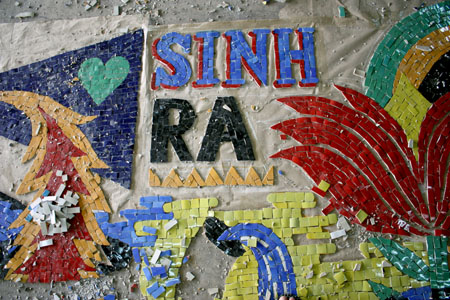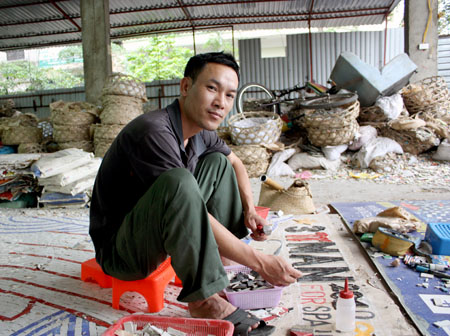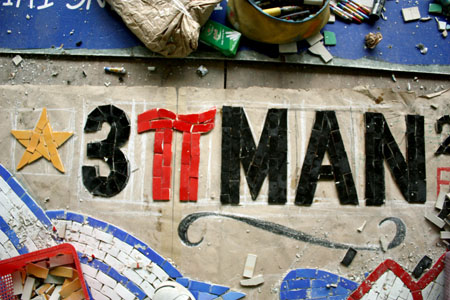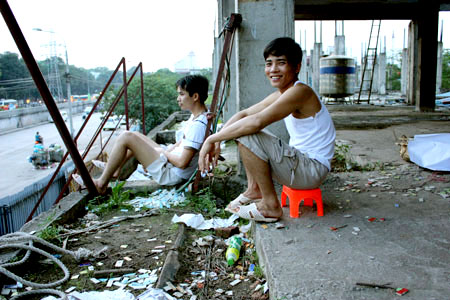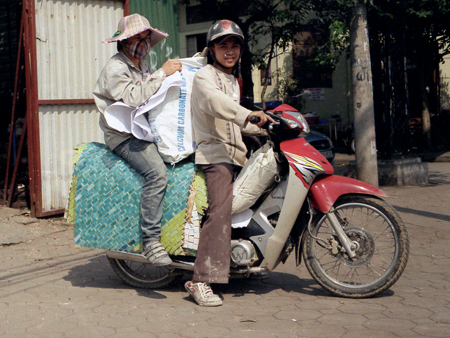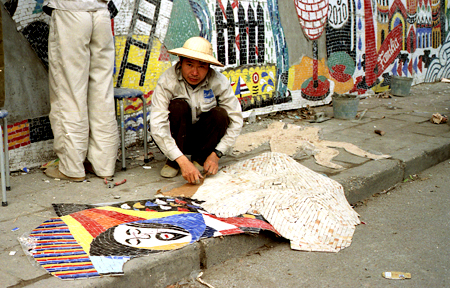 The third step consisted in cutting the mosaic in pieces and then paste it on the finale mural. It has been another great human and artistic experience, though I sometimes had to "fight" and waste energy to be understood and get the job correctly done. But the result definitely deserves it!