February 18, 2010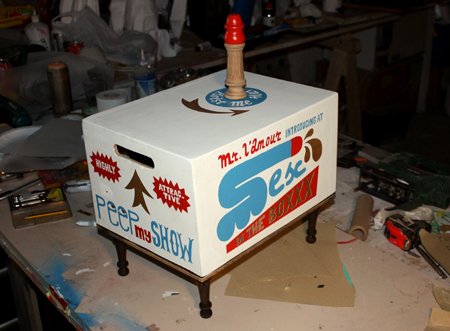 Welcome to the "Sex in the Boxxx" gentleman's show… Ya podéis soltar el dinero que este espectáculo no os defraudará!
Viene directamente de la Brooklynite Gallery (New York) donde ha causado furor y a recaudado más millones que Avatar.
Es el espectáculo sexual mas deseado del momento con "Mr L'Amour" en invitado especial…Todo eso con la simple ayuda de un zootropo.
Mmmmmhmmmhmmmmmmmmm Caliente!!!
SEX IN DA BOX from 3ttman on Vimeo.